Digestive Enzymes
Supports healthy digestion, reduces bloating and enhances nutrient absorption.

A blend of 23 full spectrum enzymes and 2 botanical herbs.
100% natural, Ayurvedic and drug-free formula.
View

Supplement Facts
1 bottle = 30 servings
Is Digestive Enzymes for you?
You get stomach discomfort after eating
You are prone to bloating after eating dairy, carbohydrates, or leafy greens
You're looking for a way to keep enjoying the foods you love
Read FAQs
Clinically Proven

Delayed-Release Capsules

Vegan-Friendly & Non GMO

Major Allergen Free

No Artificial Stuff
Here's how it works
Our Happy V® Digestive Enzymes was created for anyone who experiences uncomfortable symptoms associated with food intolerances including bloating, gas, indigestion and irregular bowel movements.
1

Replenishing Insufficient Enzymes

Your body naturally produces it's own enzymes, primarily in the pancreas. Over time however, and due to many reasons, the enzyme production begins to slow down. This might be why your body is having trouble digesting food. This is where Happy V Digestive Enzymes come in; to replace any enzymes your body may be lacking.

2

Breaking Down Food

These digestive enzymes work best by taking them before you eat. That way, they reach your stomach and small intestine before your food does and they can do their work of breaking down the nutrients. This allows your body to better digest the foods you're about to consume.

3

Enhancing Nutrient Absorption

By aiding the digestive process, digestive enzymes work to break down food allowing your body to better absorb the nutrients that give your body energy and allow it to perform vital function. Additionally, as the food is broken down and the nutrients are absorbed into the blood stream, you avoid gut discomfort.

4

Maximizing Energy

Not only do these nutrients give your body energy, but your body also doesn't deplete itself of extra energy by having to work harder during digestion. This added boost of energy allows your digestive system to perform all of its vital functions without any discomfort.
Ingredients with proven results
Our quality first approach contains clinically proven ingredients at their effective dosages designed to target the root cause
View

Supplement Facts
Comparing our product to the competition
Other products in the market
Enzymes

Clinically proven

Generic
Botanical herbs

Three
Effectively dosed ingredients
Vegan & gluten-free
No fillers & binders
Manufacturing

Third-party
No added middleman's cut
Our Subscription makes consistency easy
The Happy V Subscription is all about getting you exactly the products you need, when you need them, without the hassle of having to remember to re-order. When it comes to maintaining your overall health, consistency is key!
Here's how it works
☝ Opt-in for our subscription, and you will receive the product every 4 weeks.
Full Transparency
Manufacturing Transparency
We have the unique experience of owning our own cGMP, FDA-registered manufacturing facility. We have complete oversight of the entire manufacturing process, which enables us to accomplish our mission of delivering high quality products that meet your needs.
Read more
Each and every one of our products is carefully formulated with the highest quality ingredients, at their clinically studied dosages. While our blends are proprietary, we still believe in full transparency. Every ingredient we add makes its way to the label, so you know exactly what's inside.
View Supplement Facts
Every single step of our manufacturing process must be performed at the highest quality cGMP and FDA standards. To ensure this, we have a number of Quality Checkpoints overseeing the quality of; the ingredients, the blending, the manufacturing process, the storage, and even the shipment of every single batch of Happy V products to your front door.
Select your batch number to view the Certificate of Analysis:
#50550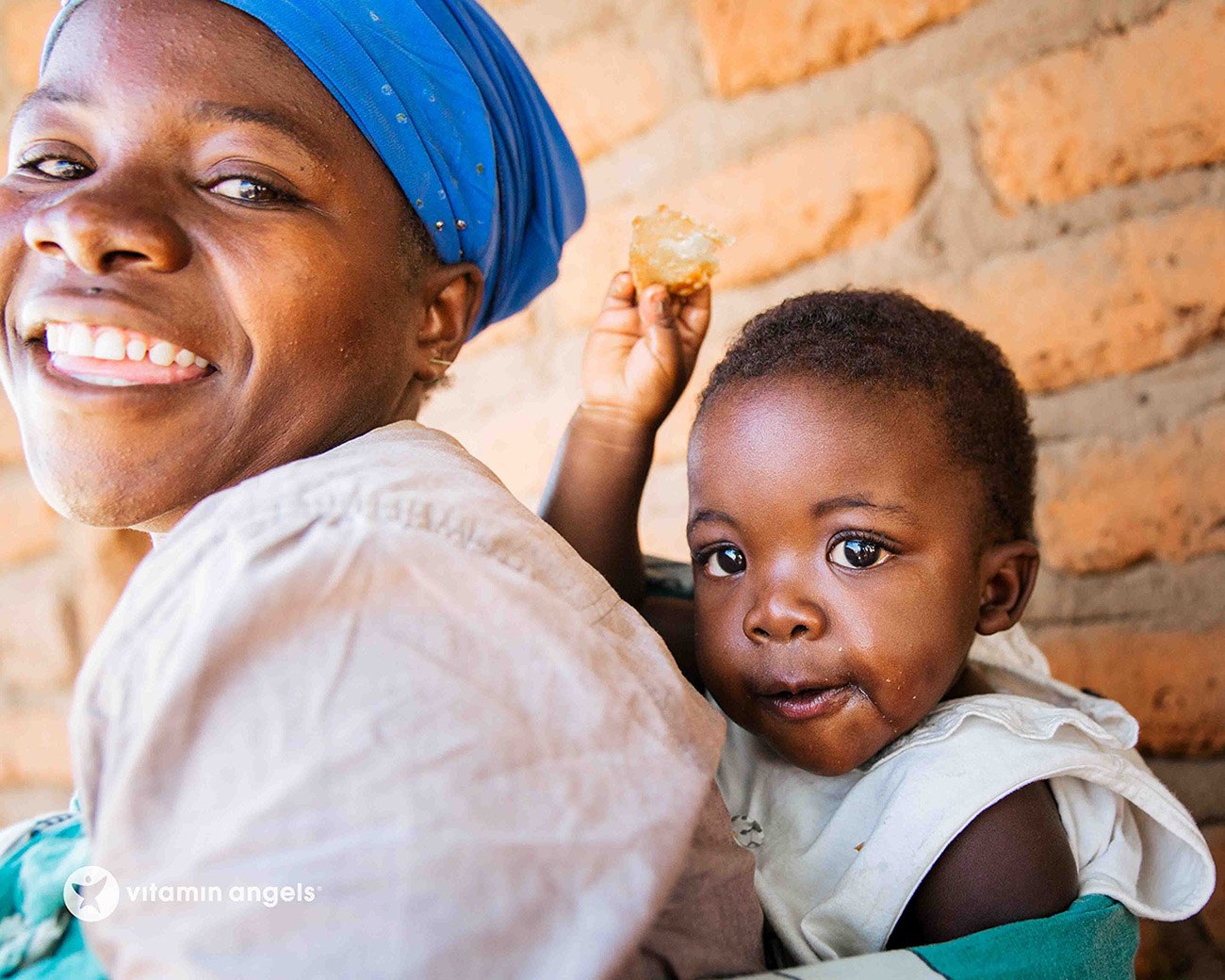 Happy V partners with Vitamin Angels
Vitamin Angels is a public health nonprofit working to improve nutrition and health outcomes in low-resource settings worldwide. They focus on helping the most underserved, nutritionally vulnerable people, pregnant women and young children. We have partnered with Vitamin Angels to help these women and children gain access to proven, evidence-based nutrition interventions and services that can improve their overall health.
Learn more
What The Experts Think

What The Experts Think
I tell a lot of my patients that in order to balance their vaginal pH, they must also target their gut health. I commend the Happy V team for offering such a comprehensive Digestive Enzymes product. It is the perfect product to pair with Prebiotic + Probiotic.
DR. BARRY PESKIN
MD. GYNECOLOGIST
Customer reviews
100%
would recommend this product
Health Concerns

Irregular Digestion

Genuinely works!!

IBS isn't super fun - these help manage going to the restroom so much better! On a schedule and finally am not bloated every time after eating.

Love ❤️ it.

Absolutely LOVE ordering from you guys January 2024 will make an official year with you guys!

Digestive Enzymes

So far it is helping a whole lot with bloating.

I have diverticulosis, so I'm hoping this product will continue to ease my problem.

Starting working right away

I am once again blown away by the results. So much relief with bloating, constipation, heart burn and indigestion! I've even lost weight! So many bonuses to this product

Really Works

I love using Digestive Enzymes. It really works for me especially with my bloating. Since taking them I regularly go to the bathroom when before I would barely have a bowel movement.

Love these!

These really work for me. I used to get bloated every time I ate no matter what it was or the portion of it. With these I take 2 daily with food (you can do without) and I'm not bloated. I feel it helps me digest the food and break down the food as it states.

Like it so far!

Feel like this along with the probiotics really helps with bloating

Happy with the Happy V!!!

It has helped with my bloating and gas pains

and has made it much easier for me to go to

the bathroom. I love my Happy V!!
Reviews Loaded
Reviews Added
We are always here to answer your questions
Have a specific question? Ask our customer support team.
Start chat
Supplement Facts
Serving Size: 2 Capsules
Servings Per Container: 30
Amount Per Serving
%DV
Sodium (as Sodium Bicarbonate)
20 mg
1%
Ginger Extract (Zingiber officinale) (root)
175 mg
*
Peppermint Powder

(Mentha piperita) (leaf)

100 mg
*
Digestive & Debloat Enzymes

Acid Protease (50 SAP), Alpha-Galactosidase (75 GalU), Amylase (5000 DU), Bacterial Protease (30000 PC), Beta-Glucanase (25 BGU), Bromelain (750000 PU), Catalase (120 Baker), Cellulase(15000 CU), Diastase (140 DP), Fungal Pepsin (1:80), Peptidase (100 DPP-IV), Glucoamylase (50 AG), Hemicellulase (7500 HCU), Invertase (140 SU), Lactase (1000 ALU), Lipase Blend (2000 FIP), Pectinase (25 ENDO-PG), Pancreatin Protease (12,000 PC), Papain (80,000 PU), Phytase (10 FTU), Protease 4.5 (5000 HUT), Protease 6.0 (10000 HUT), Xylanase (1250 XU)

500 mg
*
* Daily Value not established
Other Ingredients: Rice Flour, Vegetable Cellulose, Silicone Dioxide, Magnesium Stearate (Vegetable Source).
Does not Contain: Gluten, Wheat, Shellfish, Binders, Dairy, Nuts.
Download PDF
| | |
| --- | --- |
| Report Number: | 3264114-0 |
| Report Date: | 10-May-2021 |
| Report Status: | Final |
| Supercedes : | 3258819-0 |
Certificate of Analysis
Nutrition Formulators
10407 North Commerce Parkway
Miramar Florida 33025
| Sample Name: | Prebiotic + Probiotic | Eurofins Sample: | 10469937 |
| --- | --- | --- | --- |
| Project ID | NUTRI_FORM-20210407-0026 | Receipt Date | 09-Apr-2021 |
| PO Number | cvd | Receipt Condition | Ambient temperature |
| Lot Number | 51266 | Login Date | 07-Apr-2021 |
| Sample Serving Size | 2 Cap | Date Started | 09-Apr-2021 |
| Description | Exp.Date: 03-2023 | Sampled | Sample results apply as received |
| | | Online Order | 12047-1530870B |
Analysis
Result
Quantity by Input
Digezyme (Amylase: 1,200 DU, Neutral Protease: 300 PC, Cellulase: 100 CU, Lactase: 200 ALU, Lipase 10 FIP)
50 mg/Serving Size
PreforPro (LH01, T4D, LL12 - Myoviridae, Ll5 - Siphoviridae)
15 mg/Serving Size
Note
Quantity by Input verified and reviewed by batch record supplied by client.
Bacillus Coagulans
Bacillus coagulans Enumeration
230000000 CFU/Serving
Bifidobacterium spp. (Danisco)
Bifidobacterium spp.
3600000000 CFU/Serving
Lactobacillus Count
Lactobacillus Enumeration
1300000000 (est) CFU/Serving
Total Lactobacilli (Danisco)
Total Lactobacilli
13000000000 CFU/Serving
Bacillus coagulans Enumeration (Sabinsa)
Bacillus coagulans Enumeration
570000000 CFU/Serving
Method References
Testing Location

Bacillus Coagulans (BCOG)

Compendium of Methods for the Microbiological Examination of Foods (Probiotics) 5th Edition, Chapter 20, American Public Health Association: Washington, D.C., (2015). Modified.

Eurofins Micro Lab - Madison


6304 Ronald Reagan Ave Madison, WI 53704 USA

Bacillus coagulans Enumeration (Sabinsa) (SABINSA)

SAMI Labs Limited. Standard Test Procedures SLL/STP-B-014: Test for Total Viable Spore Count in LactoSpore, Issue 5.

Eurofins Micro Lab - Madison


6304 Ronald Reagan Ave Madison, WI 53704 USA

Bifidobacterium spp. (Danisco) (DBIFSPP)

Enumeration with TOS

Eurofins Micro Lab - Madison


6304 Ronald Reagan Ave Madison, WI 53704 USA

Lactobacillus Count (LACTOSPP)

Enumeration of Lactobacilli (sp) in Foods and Nutraceutical Preparations. Developed internally. 2010.

Eurofins Micro Lab - Madison


6304 Ronald Reagan Ave Madison, WI 53704 USA

Quantity by Input (QTY_INPUT)

NA

Food Integrity Innovation-Madison


6304 Ronald Reagan Ave Madison, WI 53704 USA

Total Lactobacilli (Danisco) (DLACTOSPP)

Enumeration with acidified MRS

Eurofins Micro Lab - Madison


6304 Ronald Reagan Ave Madison, WI 53704 USA
Testing Location(s)
Released on Behalf of Eurofins by

Food Integrity Innovation-Madison

Eurofins Food Chemistry Testing Madison, Inc.
6304 Ronald Reagan Ave
Madison WI 53704
800-675-8375

Edward Ladwig - President Eurofins Food Chemistry Testing Madison
These results apply only to the items tested. This certificate of analysis shall not be reproduced, except in its entirety, without the written approval of Eurofins.
Manufacturing Transparency
One of Happy V's foundational core competencies is that we own our manufacturing facility, unlike 99% of other dietary supplement brands.

What does this mean for you
The highest quality products with no middle-man or inflated prices included
Clinically studied ingredients at their clinically proven dosages
Better health outcomes thanks to our experts who have over three decades of experience
Information that allows you to make better health and buying decisions
The way it should be.