Happy V is
a wellness company committed to creating scientifically-sound products and educational content to help women lead healthier and more empowered lives.
Our team of experts combined their years of experience in manufacturing, science, and healthcare to move the needle forward in women's health.


Our Mission
Is to make women happy at every stage of their life journey by addressing common health issues through quality products, information and building a platform for women to share their stories.
Our Vision
To change the dialogue surrounding women's health through science, empathy & community.
We're obsessed with making products we want to see in the world and for ourselves
By owning our own manufacturing facility, we can listen to our customers, understand what's working what's not, what their needs are, and then quickly get to work on creating new and innovative products that will help them on their health journey.

The Team
Daniella Levy,
CEO

Hans Graubard,
COO

Tatiana McDaniel,
CMO

Lydia Di Capua,
Experience Design Specialist
Our Medical Advisory Board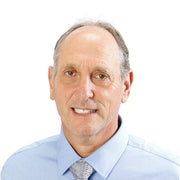 Dr. Barry Peskin, MD & Gynecology Specialist
Dr. Barry Peskin is an obstetrician-gynecologist in Coral Springs, Florida and is affiliated with Cleveland Clinic Hospital. He completed his obstetrics and gynecology residency at Hillbrow Hospital in Johannesburg, and an obstetrics and gynecology residency, including one year as Chief Resident, at Mt. Sinai Medical Center in Cleveland. He received his medical degree from University of the Witwatersrand and has been in practice for more than 20 years.