Menopause Relief
Works to balance hormones and minimize the occurrence of Menopause-related symptoms.

Supports mood, energy and weight, minimizes hot flashes and night sweats.
Three key ingredients to help estrogen production and metabolism - DIM, Black Cohosh and our patented Norway Spruce.
You get night sweats and hot flashes

You are experiencing thinning hair

You have mood swings

You want to address vaginal dryness & atrophy
View

Supplement Facts
Read FAQs
1 bottle = 30 servings
Is Menopause Relief for you?
You get night sweats and hot flashes
You are experiencing thinning hair
You have mood swings
You want to address vaginal dryness & atrophy
Read FAQs
I have tried so many menopause relief pills and none of them compare to these. I have recommended them to my family, friends and co-workers. I don't know how I would survive without them.
Here's how it works
Our Happy V® Menopause Relief formula was created to supports mood, energy and weight regulation. It also aids in minimizing hot flashes, night sweats and hair thinning.
1

We start by focusing on estrogen metabolism

Happy V's Menopause Relief utilizes three key ingredients to help estrogen production and metabolism - DIM, Black Cohosh and our patented Norway Spruce. This is the first step in getting your body back into harmony.

2

Then we can start balancing hormones

With your hormones settling back into balance, we now have our critical foundation set to start focusing on the side effects of low estrogen like weight-gain, hot flashes, and mood swings so that you can get back to enjoying life.

3

Let's feel better!

With the underlying issues addressed, we can now introduce nutrients that help you flourish. We use Saw Palmetto and Hyaluronic Acid for hair health, Sensoril Ashwaganha for stress relief and Probiotics to combat vaginal atrophy - a true multi-botanical blend to get you feeling your best.

4

Why it's important to keep going

Hormones and estrogen levels can change at any time and range in severity. By staying consistent, our formula will help you stay in harmony without having to worry about the symptoms of Menopause.
Clinically Proven

Delayed-Release Capsules

Vegan-Friendly & Non GMO

Major Allergen Free

No Artificial Stuff
Relief From Menopausal Symptoms
Our quality first approach contains clinically proven ingredients at their effective dosages designed to target the root cause
View

Supplement Facts
Benefits for hot flashes

Norway Spruce

Women taking Norway Spruce experienced a 44% decrease in the average number of hot flashes per week

Benefits for stress

Sensoril™

Taking Sensoril™ improves everyday stress 62% more when compared to the placebo in healthy adult

Benefits for night sweats

Black Cohosh Extract

Women consuming Black Cohosh experienced a reduction in hot flashes from Baseline to 39.1%
Comparing our product to the competition
Other products in the market
Probiotic strains

Clinically proven

Generic
Ingredients

Clinically proven

Generic
Effectively dosed strains
Vegan & gluten-free
No fillers & binders
Manufacturing

Third-party
No added middleman's cut
Our Subscription makes consistency easy
The Happy V Subscription is all about getting you exactly the products you need, when you need them, without the hassle of having to remember to re-order. When it comes to vaginal and overall health, consistency is key!
Here's how it works in three easy steps
☝ Opt-in for our subscription, and you will receive your first product in a reusable bottle. This will be your bottle for the next 6 months.
✌️ Every following month you'll receive your product in a sachet bag. Simply pour the capsules into your bottle and you're good to go!
👌 After 6 months, we'll send you a new bottle to replace your old one. You can either recycle your old bottle or repurpose it in a number of cool ways.
Full Transparency
Manufacturing Transparency
We have the unique experience of owning our own cGMP, FDA-registered manufacturing facility. We have complete oversight of the entire manufacturing process, which enables us to accomplish our mission of delivering high quality products that meet your needs.
Read more
Each and every one of our products is carefully formulated with the highest quality ingredients, at their clinically studied dosages. While our blends are proprietary, we still believe in full transparency. Every ingredient we add makes its way to the label, so you know exactly what's inside.
View Supplement Facts
Every single step of our manufacturing process must be performed at the highest quality cGMP and FDA standards. To ensure this, we have a number of Quality Checkpoints overseeing the quality of; the ingredients, the blending, the manufacturing process, the storage, and even the shipment of every single batch of Happy V products to your front door.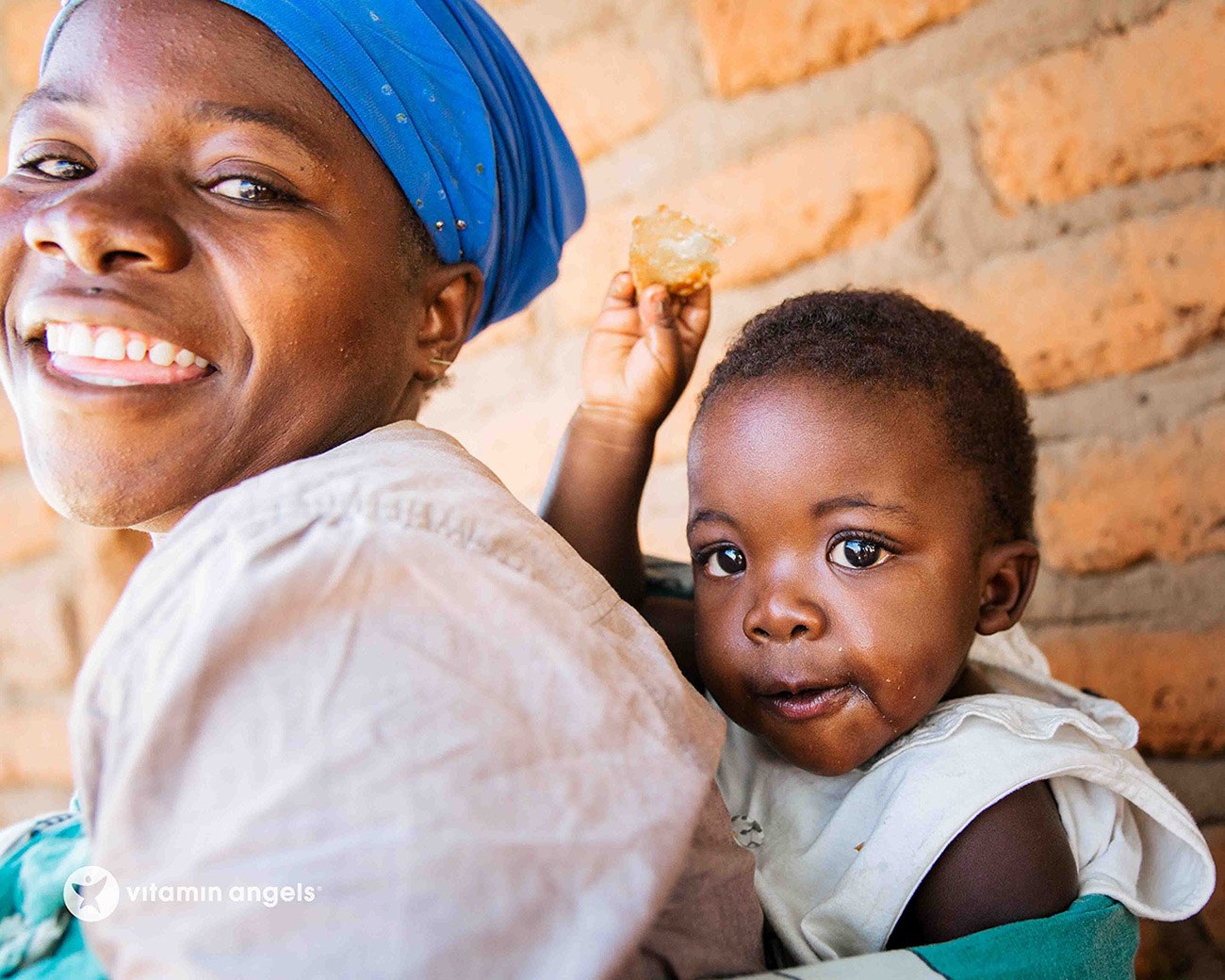 Happy V partners with Vitamin Angels
Vitamin Angels is a public health nonprofit working to improve nutrition and health outcomes in low-resource settings worldwide. They focus on helping the most underserved, nutritionally vulnerable people, pregnant women and young children. We have partnered with Vitamin Angels to help these women and children gain access to proven, evidence-based nutrition interventions and services that can improve their overall health.
Learn more
What The Experts Think

What The Experts Think
Happy V offers an all-in-one natural solution targeting most symptoms related to Menopause and Peri-menopause. I recommend this product to all my patients especially those experiencing hot flashes and sweats.
DR. BARRY PESKIN
MD. GYNECOLOGIST
Customer reviews
100%
would recommend this product
Jessica T.

Verified Buyer

Health Concerns

Weight gain,

Irregular Digestion,

Night Sweats,

Hot flashes,

Other

REAL RELIEF

I have taken many menopause relief natural remedies... none of them work . This is a game changer . You will not ever ho back to anything else. I got some relief the first month. 5 months in now if I miss a day my mood swings are back. That's how I know it works...also got this for my sister.

Health Concerns

Bloating,

Constipation,

Body Odor,

Other,

Weight gain

Lifesaver

I tried Menopause Relief, liked it and then went off it for while, thinking I was feeling fine and maybe I was "done" at age 50. In about 2 months I felt like my perimenopause symptoms were out of control again . My hot flashes are never that bad - but the breast swelling , crankiness and emotional swings are awful. I went back on Menopause Relief and within about 2 weeks my body is feeling more normal - i dropped the extra few pounds that ballooned up with my symptoms and I stopped crying at sappy advertisements ! I renewed my subscription.

Charlotte R.

Verified Buyer

Life saver

I'm happy I found this product. I was struggling with mood swings and hot flashes and itchy skin. Completely frustrated and disappointed in other products I had tried. Happy v put me back to normal. I currently have no symptoms except for the random periods and the nonsense that comes with that. (Heavy flow and cramps) I have recommended this to so many women who are just as frustrated. Give it at least a month. By my second month so much improvement. I'm a little over a year in now and extremely happy.

JF

5 stars

I love this product. My hot flashes have subsided and I can now get a great nights sleep.

Big M. Relief.

After only couple of weeks taking my menopause relief pills I'm defenetly feeling better and I'm telling all my friends and patients that I'm Happy 45 v.

Tammera W.

Verified Buyer

These are amazing!!!!

I have tried so many menopause relief pills and none of them compare to these. I have recommended them to my family, friends and co-workers. I don't know how I would survive without them.

Suzanne C.

Verified Buyer

Best thing ever

Has helped with my joint pain, hot flashes and mood swings. Nothing else works but this!

Chrissy B.

Verified Buyer

Happy customer

Love this product! Ran out of it for a week and could tell the difference as soon as I stopped taking it. Received the product and within a day or two I was back to normal. :)
Reviews Loaded
Reviews Added
We are always here to answer your questions
Have a specific question? Ask our customer support team.
Start chat
Supplement Facts
Serving Size: 2 Capsules
Servings Per Container: 30
Amount Per Serving
Vaginal Health Probiotics
Lactobacillus acidophilus (as LA-14®)
8 B CFU *
Lactobacillus rhamnosus (as HN001™)
2 B CFU *
Saw Palmeto Extract

(Fruit Berries) (Serenoa reopens)

250 mg *
Di-indolylmethane

(DIM)

250 mg *
Black Cohosh Extract

(actaea racemosa)

125 mg *
SensorilTM

(Ashwagandha)

125 mg *
Norway Spruce
36 mg *
Hyalurironic Acid
34 mg *
Bioperine®

(Piper Nigrum)

5 mg *
* Daily Value not established
Other Ingredients: Vegetable Stearic Acid, White Rice Flour, Magnesium Stearate, Silica. Does not Contain: Gluten, Wheat, Shellfish, Binders
HOWARU Profem is a registered trademark of Dupont or its affiliates
Manufacturing Transparency
One of Happy V's foundational core competencies is that we own our manufacturing facility, unlike 99% of other dietary supplement brands.

What does this mean for you
The highest quality products with no middle-man or inflated prices included
Clinically studied ingredients at their clinically proven dosages
Better health outcomes thanks to our experts who have over three decades of experience
Information that allows you to make better health and buying decisions
The way it should be.