D-Mannose + Cranberry Stick Packs
Supports urinary tract health and reduces UTI recurrences.

Prevents the pain, burning sensation, constant need to pee and vaginal irritation.
Delicious Strawberry Flavor.
You're sexually active or prone to UTI's after sex
You're looking for a simple solution to address Urinary Tract Infections
You've experienced recurrent UTI's
You're experiencing pain while peeing
View

Supplement Facts
Read FAQs
1 box = 15 servings
Is D-Mannose + Cranberry Stick Packs for you?
You're sexually active or prone to UTI's after sex
You're looking for a simple solution to address Urinary Tract Infections
You've experienced recurrent UTI's
You're experiencing pain while peeing
Read FAQs
For anyone like me, struggling with relentless UTIs, this product is perfect. I've noticed a significant decrease in UTI episodes and I feel healthier overall.
Here's how it works
Our Happy V® D-Mannose + Cranberry Stick Packs were created for anyone who is looking to prevent Urinary Tract Infections and symptoms that come along with them. Prevent the pain, burning sensation, constant need to pee and vaginal irritation.
1

We start by capturing bad bacteria

Happy V's D-Mannose + Cranberry Stick Packs utilize Pacran®, a clinically proven, full-spectrum cranberry blend that works by stopping bad bacteria such as E. Coli from latching onto the urinary tract wall. This is the first step in preventing biofilm from forming.

2

D-Mannose gets to work

With the harmful bacteria now detached from the urinary tract walls, the D-Mannose attracts the pili of the bacteria (their fingerlike anatomy) making them bind to the D-Mannose sugar molecule. This bind traps the bad bacteria onto the molecule in preparation for flushing it out.


3

Bad bacteria has only one place to go

With all the bad bacteria now attached to the D-Mannose molecules, your body is ready to flush it out. Be sure to drink plenty of fluids to aid in the cleansing process.


4

Why it's important to keep going

E. Coli can enter the body in multiple ways and cause UTIs, one of the most commonly known feminine health infections. By staying consistent, our formula will help you avoid future infections.
Clinically Proven

Vegan-Friendly & Non GMO

No Artificial Stuff

Effectively Dosed

Flavor – Great taste
The Science Behind D-Mannose For UTI
Our quality first approach contains clinically proven ingredients at their effective dosages designed to target the root cause
View

Supplement Facts
Benefits for recurring UTIs

PaCran®

Women taking a daily dose of PaCran® reduced Urinary Tract Infection recurrence rate by 58% when compared to the placebo.

Benefits for non-recurring UTIs

Uclear® (D-Mannose)

Following antibiotic treatment, women taking D-Mannose experienced 3 times longer periods of non-recurring Urinary Tract Infections.

Antioxidant Immune Boost

Vitamin C

With 6x the daily value of Vitamin C, women experience an antioxidant immune boost allowing them to eliminate unwanted bacteria.
Comparing our product to the competition
Other products in the market
D-Mannose & Cranberry

Clinically proven

Generic ingredients
Vitamin C boost
Effectively dosed ingredients
Vegan & gluten-free
No fillers & binders
Manufacturing

Third-party
No added middleman's cut
Our Subscription makes consistency easy
The Happy V Subscription is all about getting you exactly the products you need, when you need them, without the hassle of having to remember to re-order. When it comes to maintaining a healthy urinary tract, consistency is key!
Here's how it works
☝ Opt-in for our subscription, and you will receive the product every 4 weeks.
Full Transparency
Manufacturing Transparency
We have the unique experience of owning our own cGMP, FDA-registered manufacturing facility. We have complete oversight of the entire manufacturing process, which enables us to accomplish our mission of delivering high quality products that meet your needs.
Read more
Each and every one of our products is carefully formulated with the highest quality ingredients, at their clinically studied dosages. While our blends are proprietary, we still believe in full transparency. Every ingredient we add makes its way to the label, so you know exactly what's inside.
View Supplement Facts
Every single step of our manufacturing process must be performed at the highest quality cGMP and FDA standards. To ensure this, we have a number of Quality Checkpoints overseeing the quality of; the ingredients, the blending, the manufacturing process, the storage, and even the shipment of every single batch of Happy V products to your front door.
Select your batch number to view the Certificate of Analysis: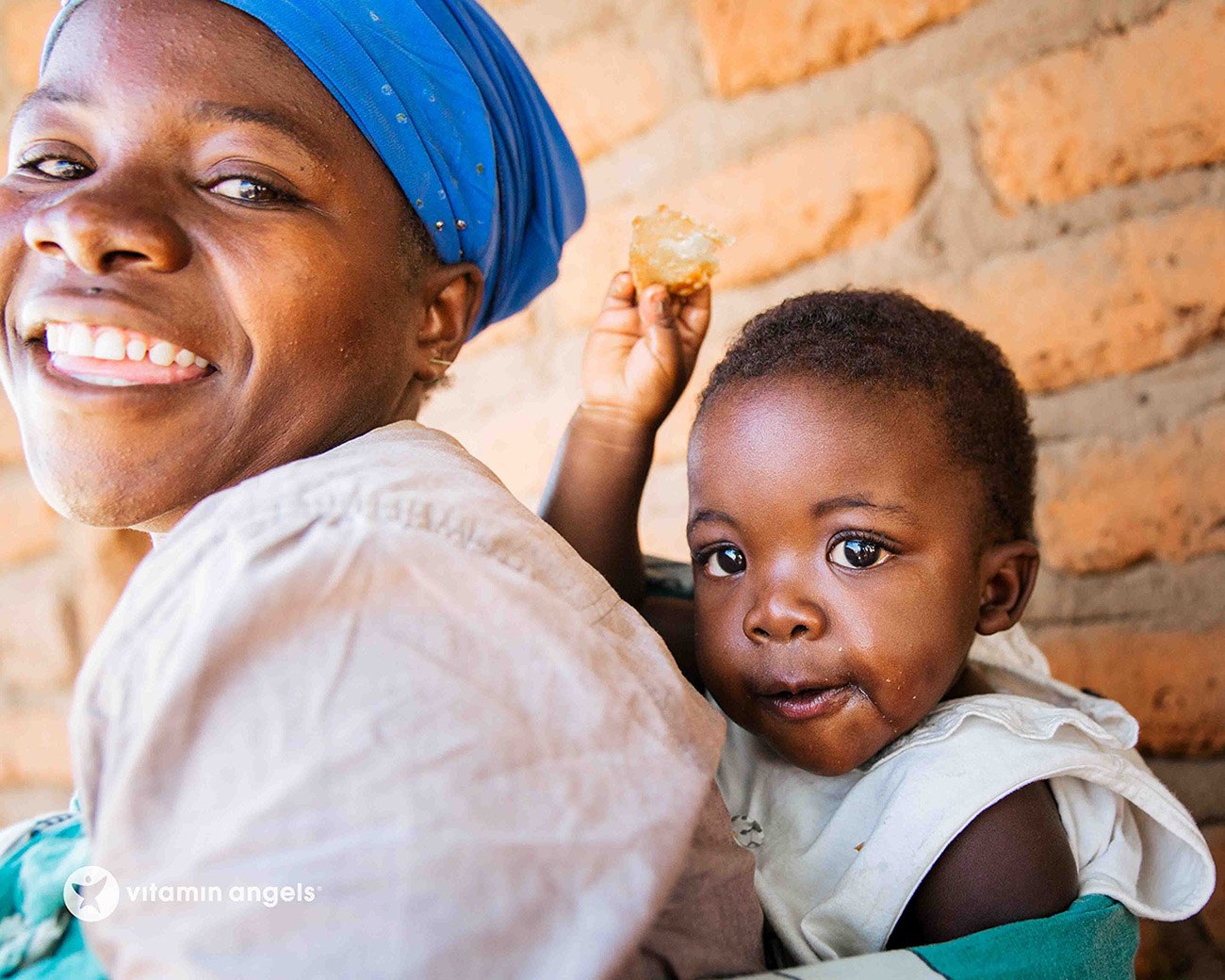 Happy V partners with Vitamin Angels
Vitamin Angels is a public health nonprofit working to improve nutrition and health outcomes in low-resource settings worldwide. They focus on helping the most underserved, nutritionally vulnerable people, pregnant women and young children. We have partnered with Vitamin Angels to help these women and children gain access to proven, evidence-based nutrition interventions and services that can improve their overall health.
Learn more
What The Experts Think

What The Experts Think
Happy V's newest product not only offers a high quality, full-spectrum Cranberry ingredient and a clinically proven D-Mannose, but it also provides immune boost and hydration. Great choice to have with you on-the-go in case you are not feeling your best.
DR. BARRY PESKIN
MD. GYNECOLOGIST
Customer reviews
100%
would recommend this product
Health Concerns

Urinary Tract irritation

Loooove

Convenient packs! I was using these two supplements in pill form but now have them combined in one product! Tastes great too, give it a chance to work, I follow up with a lot water after a few hours because cranberry juice can cause slight constipation + plus water is great for us anyway.

J

Love this product!

This was my first time ordering from HappyV and I am happy I did! These cranberry sticks taste wonderful and I can feel a difference after drinking it for a week. I like to add a little coconut water after I mix the power with water for an fun afternoon drink!

Happy V changed my life

I have been suffering from yeast infections and UTIs for over 3-4 years. I have been to the gynecologist countless times, and they always recommend antibiotics, but they never worked. I would feel better for a week, and then the symptoms would return. Since I discovered Happy V, I have seen changes in my body, and I'm so happy! The symptoms have been reduced, including the pain and itching in my V. This is a life changer. I'll continue using them until I have zero symptoms, but so far, so good! Use them and be consistent.

Great

So far it's doing the job by preventing utis

No More UTI Pain!

Thank god for this Happy V

Yolanda R.

Verified Buyer

Now a Permanent Part of My Health Regime

This product has become a permanent part of my health regime

Good product

don't really write reviews, but I was asked to give one via email - normally I skip but yesterday I woke up without a UTI. Happy V did me a solid I'll do them a solid - ty!

Helped My Journey to Better Urinary Health

I feel so much better with this product. Feels like I have a handle of UTIs (Finally)
Reviews Loaded
Reviews Added
We are always here to answer your questions
Have a specific question? Ask our customer support team.
Start chat
Supplement Facts
Serving Size: 1 Stick Pack (4.6 grams)
Servings Per Container: 15
Amount Per Serving
% DV*
Vitamin C

(as ascorbic acid)

500mg
555%
Vitamin B6

(as pyridoxine HCI)

2mg
118%
Potassium

(as potassium citrate)

100mg
2%
D-Mannose (Uclear®)
2000mg
**
Pacran® Cranberry Fruit 50:1 Extract
(Vaccinium macrocarpon)
500mg
**
Uva Ursi Leaf 4:1 Extract
(Arctostaphylos uva-ursi)
200mg
**
Hibiscus Flower Powder
50mg
**
* %DV based on a 2000-calorie diet. DV may be higher or lower depending on individual calorie needs.
** Percent Daily Value not established
Other Ingredients: Natural Flavors, Silicon Dioxide, and Stevia Leaf Extract (Stevia rebaudiana).

Manufacturing Transparency
One of Happy V's foundational core competencies is that we own our manufacturing facility, unlike 99% of other dietary supplement brands.

What does this mean for you
The highest quality products with no middle-man or inflated prices included
Clinically studied ingredients at their clinically proven dosages
Better health outcomes thanks to our experts who have over three decades of experience
Information that allows you to make better health and buying decisions
The way it should be.